Because of the bad roads and traffic issues, automatic cars across all segments are in great demand. Moreover the ease of driving and rising affordability of electric vehicles has led to them becoming very popular across segments.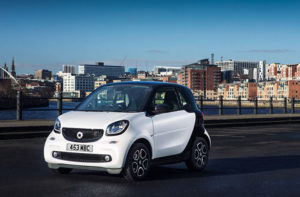 More and more Indians are going for electric vehicles as they can drive easily even in traffic without having to worry about clutch and gear shift.
A few years earlier only a few could afford and also go for automatic cars but today with the rising disposable income and more affordable automatic vehicles more and more individuals are going for automatic vehicles.
With the introduction of low cost automatic technologies like AMT or automated manual transmission by car makers like Maruti in mass model cars like the alto has started the trend which other carmakers are also following and especially Hyundai is also a front runner in the race as its automatic vehicles are selling like hot cakes. Moreover Hyundai is also launching its new Santro with automatic transmission and expects it to be a success.
Automatic vehicles are also gaining popularity because of ease of driving an also better mileage than manual transmission vehicles.
Around 4 years ago Maruti sold only 5400 automatic car and today in 2017-18 it has sold more than 1.5 lakh automatic vehicles. The company is looking towards multiplying the sales of automatic cars manifold.
Maruti Suzuki director R S Khalsi says "With enhanced awareness and deeper penetration, we aim to sell over 2 lakh cars with AMT in 2018-19"
The demand for automatic cars is especially evident in metro cities and top towns of the country due to high disposable income and a lot of traffic congestion.
Hyundai India Sales and Marketing director Rakesh Srivastava says "The percentage of Auto is far higher in bigger cities such as Delhi, Mumbai, Bangalore and Kolkata due to traffic challenges.People associate gearless with stress free driving."
ALSO READ – MARUTI TO PRODUCE ELECTRIC VEHICLES BY FY2021