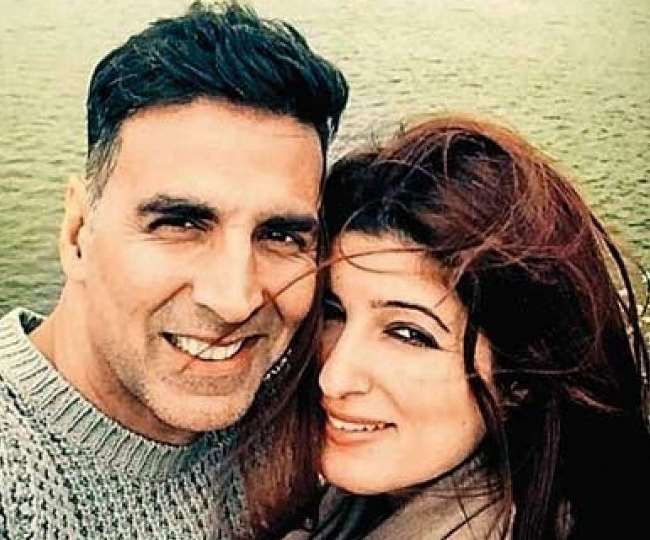 New Delhi Whenever it is talked about the best couple in Bollywood, actors Akshay Kumar and Twinkle Khanna are definitely mentioned in it. Both are counted among the industry's perfect couples. Akshay and Twinkle know how to handle their personal life and family responsibilities with work. Akshay Kumar and Twinkle Khanna have a marriage anniversary today. The two married on January 17, 2001. Akshay and Twinkle's marriage has completed 19 years today. On this special occasion, we are going to tell you about the beautiful and interesting lovestories of both. So let's know …
In addition to being an actor, Akshay Kumar is also a Charming Husband and Amazing Father in real life. At the same time, his wife Twinkle Khanna is an actress as well as a talented blogger and designer. The two are perfect for each other and made for each other. According to the news published in India TV, in an interview, Akshay shared many things about his life. Akshay said that the two met for the first time during the shoot of Filmfare magazine in Mumbai. At this time, Akshay Fida was on Twinkle. Akshay had a huge crush on Twinkle. This was accepted by Akshay Kumar in an interview given to Filmfare. After this Akshay got busy shooting for his film 'International Khiladi'. Between the shooting of this film, Twinkle and Akshay fell in love with each other.
At the same time, Akshay made a shocking disclosure about his marriage in Karan Johar's chat show 'Koffee with Karan'. He told that his film 'Mela' was about to be released when he proposed Twinkle for marriage. At the same time, Twinkle was very excited about this movie. When Akshay proposes to him, he puts a condition that if his film 'Mela' hits, he will not marry her, but if he flopped. And Twinkle's film 'Mela' flopped. What was it then? He said yes to Akshay.