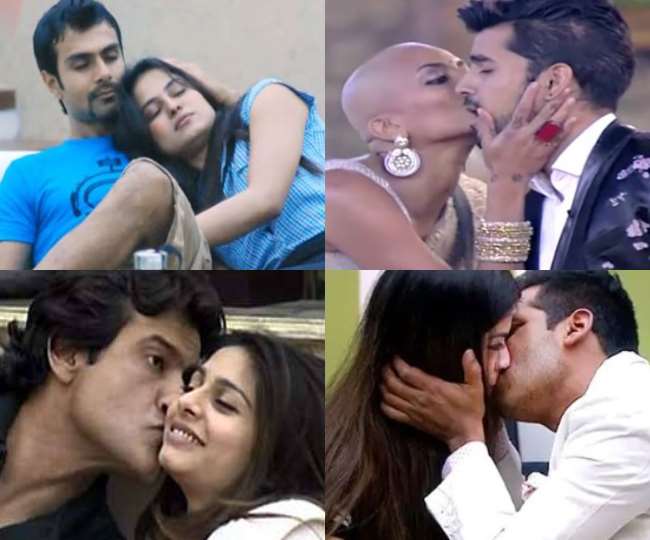 New Delhi The growing proximity of Paras Chhabra and Mahira Sharma in the television reality show Bigg Boss 13 is in the news. Paras and Mahira have been captured in cameras several times, coming close and kissing. Let us know some similar stories of previous seasons.
Bigg Boss 2- Actress Shweta Tiwari's ex-husband Raja Tiwari participated in this season. During the show, Raja Chaudhary and actress Sambhavna Seth have been caught on camera moving close to each other several times. Both were also seen kissing many times in the show.
Bigg Boss 4 – In this season, Pakistani actress Veena Malik made a lot of headlines with her bold acts. Veena Malik and Ashmit Patel entered into a relationship during the show. Both have been spotted spending quality time with each other several times. Ashmit and Veena have also been intimate during the show.
Bigg Boss 7 – Actress Tanisha Mukherjee and actor Armaan Kohli have been seen in this show. The two fell in love during the show. In this season, both of them have been seen coming close to each other many times. Both shared the same bed in the show, due to which kissing videos of both were also coming out.
Bigg Boss 8 – The winner of the show, Gautam Gulati has been in the limelight all season, be it his fight, ingenuity or his love making scenes. During the show, Gautam and model Diandra Soren have been seen spending quality time several times. During the show, both of them were victims of major contention when Gautam and Diandra stayed in the bathroom for a long time. After dropping out of the show, Diandra was spotted at the hospital, following which there were reports that Diandra had become pregnant during the show, although this was denied by Diandra.
Bigg Boss 11- In this show Bandgi Kalra and Punish Sharma became very close to each other. Both have often been spotted kissing each other.