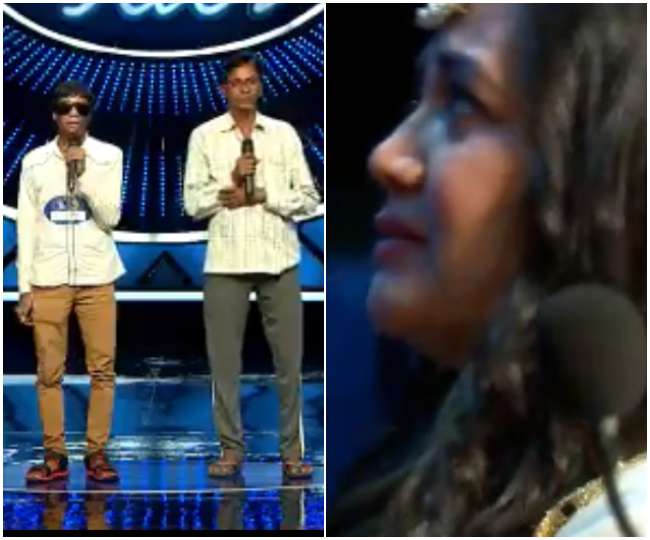 New Delhi Singing reality show Indian Idol to be broadcast on Sony TV has once again come to recognize the 'Suron' of the country. Many contestants also come on the show who have struggled a lot in their lives and they make their mark on this platform. Many times the story of some contestants is such that even the judges get emotional. The same thing happened this time, when the story of a contestant became turbulent.
Sony TV has shared a promo video on Twitter, showing that a contestant, Abhilash, comes to sing on the audition stage. At the same time, when Judge Neha Kakkar asks about the mark on her face, Abhilash tells her story. The special thing is that Abhilash does not even see with his eyes. After that, when Abhilash tells his story, everyone is shocked.
Abhilash says that he could not see and he felt for a day who would take him out if his father was no more. At the same time, he became so upset with his life that he tried to get rid of this life and set himself on fire. After getting the information, he was saved and now he is also preparing music.
Tag your BFF in the comments section and make plans to watch #IndianIdol this weekend at 8 PM. #EkDeshEkAwaaz @iAmNehaKakkar @The_AnuMalik @VishalDadlani pic.twitter.com/qmdrr8F13R

— Sony TV (@SonyTV) October 15, 2019
Abhilash's father was also present during this, who told his story. During this time, Neha Kakkar could not stop herself from hearing this story and started crying. At the same time, Abhilash sang a song on 'Tu Na Jaane Aas Near Hai Khuda' and after that Vishal Dadlani also became emotional. At the end of the song, Anu Malik went to Abhilash and motivated him that he would never do anything wrong in life.
At the same time, the three judges also gave him a yes to come to Mumbai. It is seen in the video that everyone was surprised to hear Abhilash's story and he advised Abhilash to never give up