Riding on their spectacular win over hosts Sri Lanka, Bangladesh skipper Shakib Al Hasan said that although India was tough, they could beat India as they had the winning momentum on their side.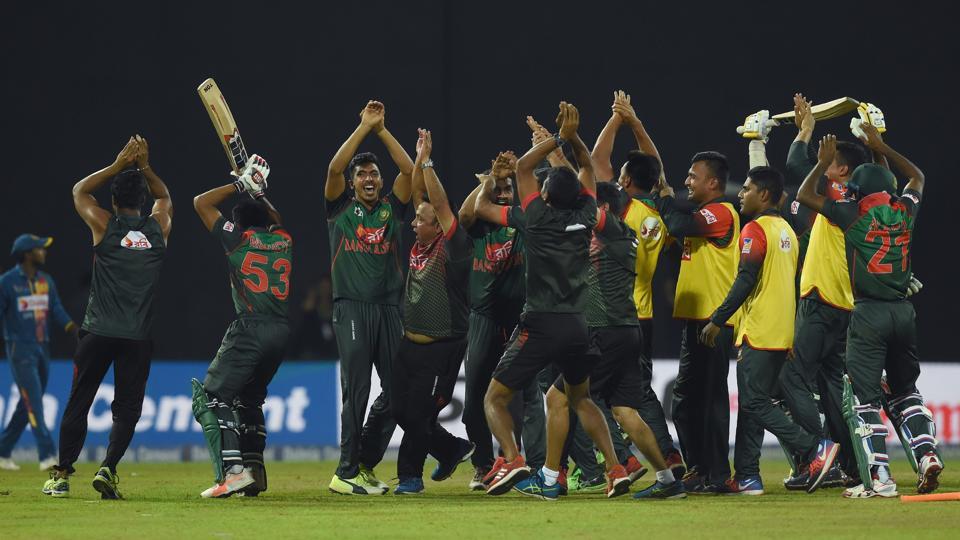 Sri Lanka lost to Bangladesh in a nail-biting virtual semifinal on Friday, to book a place in the final. Bangladesh won by two-wickets against Sri Lanka.
Shakib was quoted as saying that, although India was a formidable opponent, they can win over India as they had the winning momentum and would hopefully continue the winning streak.
He was also quoted as saying that in the semifinal against Sri Lanka there was everything-Emotions and Drama et all. And that Bangladesh was lucky to be on the winning side. You can't expect more than that in a T20 game, he was quoted as saying.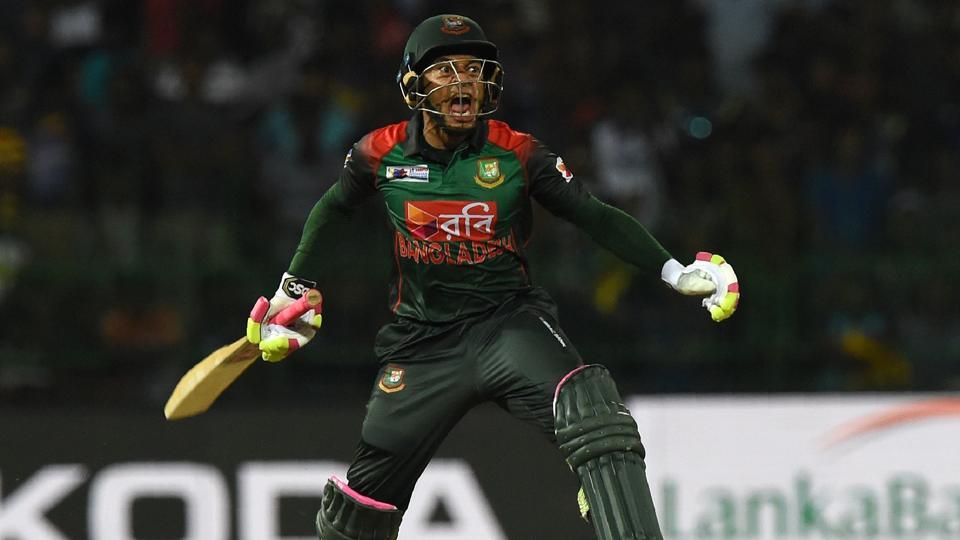 The Man of the Match Mahmudullah, played a match-winning 18 ball 43, hitting three boundaries and two sixes, he also described his knock as one of his best innings.
Mahmudullah said that when Shakib came into the team, it was a great boost. His plan was to strike the ball as hard as possible. He saw the ball properly and hit it accordingly. He said he was quite nervous in the last few overs.
In the 20th over, the SL-BD match witnessed some ugly scenes when Bangladesh claimed that the first two deliveries of Isuru Udana's final were no balls. Both were dot balls and even resulted in a run-out.
The Bangladeshi skipper Shakib Hasan was also seen gesticulating at his batsmen, conveying that they leave the field in protest against umpiring errors.
Fans of both teams are eagerly looking forward towards a great game on Sunday, as both teams have potential and confidence, especially because Bangladesh seems to be on cloud 9 after their thrilling win over Sri Lanka in the Semifinal.