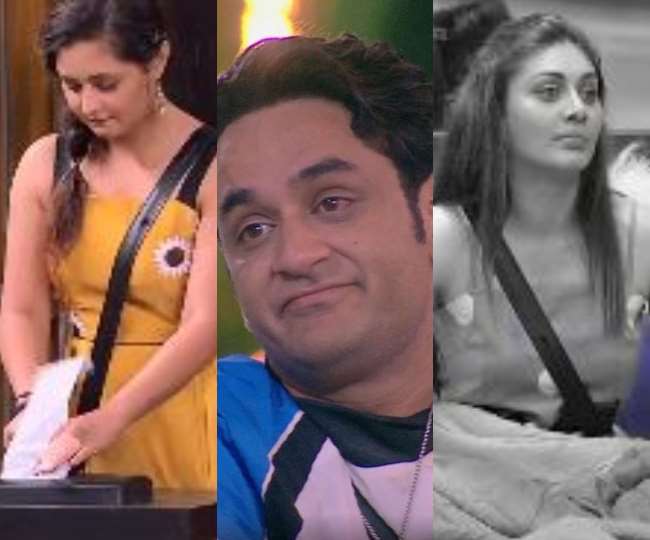 New Delhi In Bigg Boss 13, the election process for the new house of the house has started this week, in which fierce debate broke out among the family members. This time Rashmi Desai Vikas Gupta, Shefali and others have won the bid to become Captain.
Bigg Boss had tasked all the families on the previous day. In this task, letters from all the households were also given with a twist. In this task, in alternating buzzer ring, a letter was given in the letter box of a member. All the families had to find the right letter out of a large number of letters. Any member who has the right letter in his hand will have the option of giving the letter or claiming claim to become a captain. If the letter is given, then the claim will not be received and if the letter is canceled, the person who finishes it will get the claim.
First Rashmi Desai had the letter of Shahnaz Gill, which she has finished and got the claim. Later, Aasim's letter came from Aarti's house, which he found and gave it to Aarti.
Further, Rashmi Desai's letter got Vikas Gate which he refused to finish and gave it to Rashmi. Since Vikas Gupta ended the letter by snatching the claim himself. On seeing this, Asim Riaz told a lot of things to Rashmi Desai and Vikas Gupta.
The next letter was from Hindustani Bhau. Shefali Jariwala, who came from Bhau's house, finished with his own hands. Without Shefali, the thought of finishing the letter without causing shock is a shock to everyone. Later Shefali apologizes to Bhau a lot but in the midst of all this, Asim tells him many things.
Bhau had been requesting Bigg Boss for a picture of his son for several days. After getting no response from Bigg Boss, Bhau refused to wear the mike after which Bigg Boss interrupted him twice. Bhau was missing his child very much, when Shefali finished his letter, he could not stop his tears.
So far Rashmi Desai, Vikas Gupta and Shefali Jariwala have claimed the title of captain. This task will be continued further. Will have to see which of these will become the next captain of the house.