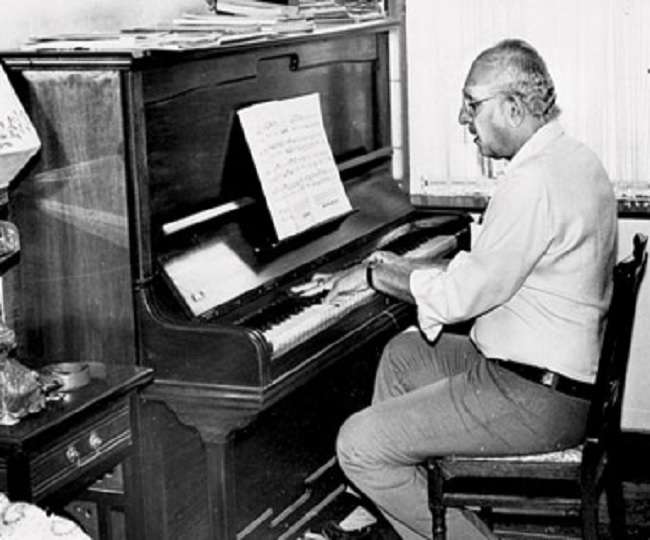 New Delhi It is said that there is no confidence in life and one can always turn the dice of life. Something similar has happened with Amitabh Bachchan's film Aajuba and music director Vanraj Bhatia, who has composed music in the hit films Tamas, Ankur, Manthan, who are going through a bad phase today. Vanraj Bhatia is going through a bad economic phase and has now got one rupee worth.
Vanraj Bhatia does not have even a single rupee in his bank and his health is not well with the financial crisis. The personality of Vanraj Bhatia can also be gauged from his awards. He received the National Film Award for Best Music in Govind Nihalani's film Tamas in 1988 and was awarded the Padma Shri in 2012.
According to a report in Mumbai Mirror, Vanraj Bhatia says that he has no money at all, as well as he is also facing many diseases. He said, 'I have no money and there is not a single rupee left in my bank account. At this time, Bhatia is fighting diseases like memory loss, hearing difficulty, knee pain.
They live alone in their house on Nefan Sea Road in Mumbai. His condition is that he does not have the money to get a medical checkup done, in which case he is not aware of any illness. However, friends and fans of Vanraj Bhatia have started paying for his medical expenses and the house where Vanraj is staying is also being looked after by Donation money.
Please tell that Vanraj Bhatia has given music in many Hindi films. He has composed music in the films Tamas, Ankur, Manthan, Bhumika, Mandi and Junoon. He has also been awarded the Sangeet Natak Akademi Award in 1989 along with the National Award, Padma Shri. Bhatia has studied Western Classic Music from the Royal Academy of Music, London.