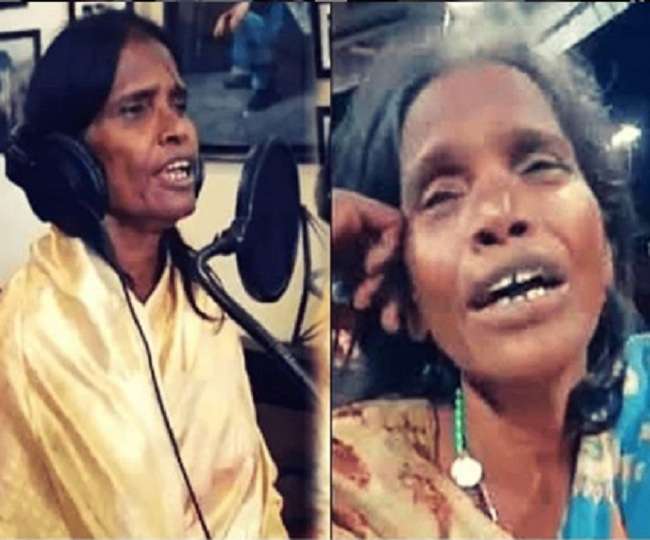 New Delhi Internet news has become popular by singing songs at the railway station, as new news is coming out about them. During the discussion with the news agency INS, Ranu told some such things about himself, which everyone was surprised to hear. Ranu, who appeared in a poor condition from the railway station, has worked at the Bollywood veteran's house.
Speaking to the agency, Ranu said, she belongs to a good family. But when she was 6 months old, she separated from her parents and started living with grandmother. After this, he was married to a boy from West Bengal who used to cook food at Bollywood actor Feroz Khan. Because of this she moved from Bengal to Mumbai.
Ranu told that when her husband used to go to Feroz Khan's house, she also used to go there to share his hand. But then his family got into trouble and his financial condition deteriorated. Ranu says that his life is such that a film can be made on it.
Let me tell you that even if Ranu was found in any condition at the station, but now she has become so famous that people want to meet her. Want to sing with them. Music director Himesh Reshammiya has also recorded two songs of his film 'Happy Hardy and Heer' along with Ranu. He has also shared clips of 2 songs recorded by Himesh on his Instagram.