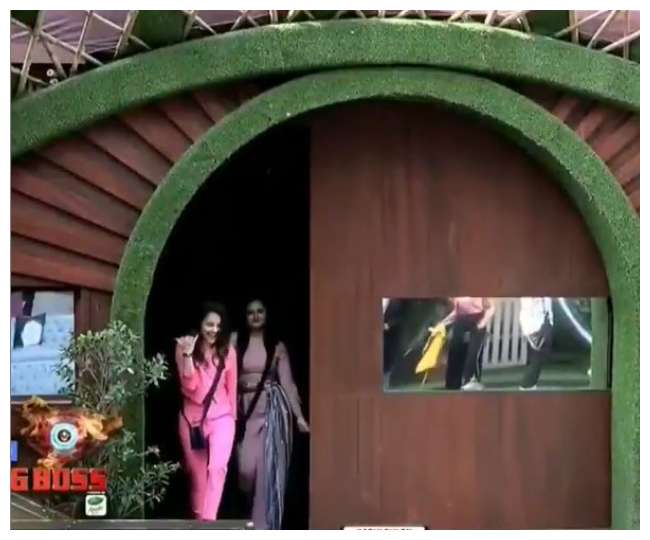 New Delhi In order to spice up the TV reality show Bigg Boss, there are new twists and turns on the show. Rashmi Desai and Devoleena are going to enter the show again after being homeless last week. A video of both of them is going viral on social media in which both are taking entry at home. Seeing this entry of Rashmi and Devoleena, their fans are quite happy.
Recently, a video is being rapidly shared on social media in which Rashmi Desai and Devolina are seen entering the show. In the video, Devo is wearing a pink blazer and paint, while Rashmi Desai, on the other hand, has also entered in pink clothes. 
As soon as Rashmi Desai and Devolina enter, Siddharth Shukla's face has blown away as his fellow groupmates have blossomed happily. Siddharth is later seen saying to Asim Riaz that now those people have become very strong, and we have all gone here and there.
Let us tell you that after watching the game of Rashmi Desai and Devolina, everyone believed that both are contenders for the top 6, but because the ticket to finale won the task, Mahira reached the top 6, so Rashmi had to leave the show. The audience and his fans were quite shocked by Rashmi's aviction.
During the weekend, some new members have also entered the house, out of which wild card entry Arhan Khan is very good friend of Rashmi. From the beginning of the show, there were reports that Rashmi and Arhan are dating each other, as well as being told that both of them will also be onscreen married on the show. From the very first day on the show, there has been a debate between Arhan and Siddharth, now it has to be seen what new drama will be seen in Rashmi's return home.