Rajpal Yadav who is a fine actor and is known for his brilliant comic timing and spell bounding performances in playing comic roles in many a Bollywood movies is a having a tough time recently as he has been today sentenced to six months in jail by Karkardooma Court in a recovery suit. He was later granted bail in the case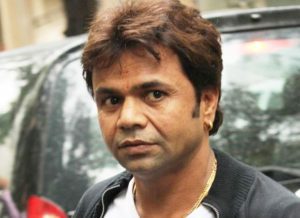 The ace actor, his wife and a company have been reprimanded and convicted in a recovery suit which was filed against all of them.
The Karkardooma court convicted all of them for not repaying a 5 crore loan which they took from a Delhi businessman in 2010.
The court said that the couple who were later convicted had originally taken a loan of Rupees 5 crore from the businessman (Murli Projects) in the year 2010 and had also agreed to pay a sum of 8 crore rupees which included the principle and the interest by 30th of June 2011
Rajpal Yadav was quoted as saying that he will appeal in a higher court against his conviction he also said  "I respect the court's judgment. I will appeal in the higher court,"
While pursuing his directorial debut, Ata PataLapta, Rajpal Yadav borrowed 5 crore rupees from a Delhi based businessman for making the film in 2010.
The film released in 2012 but Rajpal did not manage to pay back the loan amount.
Summoned by the court at various occasions, Rajpal Yadav was sent to a 10-day judicial custody. But he was later granted bail.
Regarding Rajpal Yadav's wife Radha Yadav, the court stated that she was only a signatory on the cheques and thus signed those cheques when being asked by her husband Rajpal Yadav. It also took into consideration that she was a lady.
ALSO READ – NAWAZUDDIN SIDDIQUI'S JOURNEY TO STARDOM