In a deal to be announced this week Global retail giant Walmart is planning to invest $2-3 billion as fresh equity into Flipkart. This move is aimed at strengthening Walmart's hold on Flipkart while buying shareholders for a majority control in a deal.
According to sources the Beast of Bentonville, Walmart would be looking to rope in more investors over the coming few years and also ensuring that the e-retailers operation were in sync with its India strategy.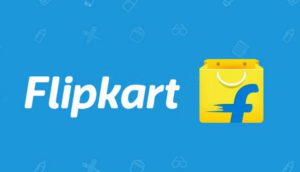 A Flipkart IPO is planned in the next 2 years or so, but the exact listing time will be linked to market conditions.
Walmart refused to comment when approached with a questionnaire.
Flipkart, founded by Sachin and Binny Bansal over a decade ago is facing stiff competition from Jeff Bezos's Amazon as it is taking a larger and larger chunk of the Indian e-retail market and a larger equity base and fresh capital will give Flipkart the edge in the competition with Amazon.
Walmart had planned to open B2C retail, but was denied permission and is doing a decent job in the cash and carry segment and will try to replicate the strategy which it followed for the cash and carry market.
Many are seeing this deal as a sell-out to foreign investors and Walmart is in the process of highlighting how it intends to work with local SMEs and the farm sector in India.
Sources said Walmart has lined up "significant" investments in setting up cold chains, stepping up sourcing for global operations, building a supply chain, setting up modern warehouses and building partnerships with Kirana stores.
"There are plans to make significant investments in India in various areas to set up a global scale business," a source said.
ALSO READ – BHARTI INFRATEL TO MERGE WITH INDUS TOWERS