Bharti Airtel, which is a Sunil Bharti led telecom merger has decided to merge Bharti Infratel which is its tower arm, with Indus Towers and the two combined together will become the largest tower company outside of China.
The total number of combined towers will become 1,63,000 towers after the merger of Bharti Infratel and Indus Towers.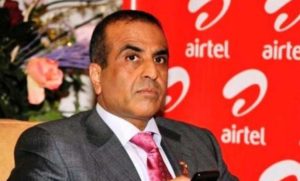 Bharti Airtel said in statement to the exchanges that "The board evaluated two options — one an offer for sale of significant stake in Bharti Infratel from a consortium of leading PE investors and the other a proposal for merger of Indus Towers into Bharti Infratel. The Board after due deliberations approved the proposal for merger of Indus Towers into Bharti Infratel".
The new name for the combined companies will be Indus Towers limited and it will continue to be listed on the stock exchange as was declared in a Bharti Infratel statement.
This merger of the two companies will create a highly efficient company which will help provide high-quality services to individuals using 4G and 5G services. The company will continue providing towers for other telecom majors on a non-discriminatory basis.
According to the statement by Bharti "The merger ratio [1,565 shares of Bharti Infratel for every 1 Indus Towers share] is within the range recommended by the independent valuer,"
It also said that the transactional values of Indus Towers was Rs. 71,500 crore and that of Bharti Infratel was Rs.60,241.71 crore as till Wednesday.
Idea group which has an 11.15 percent stake in Indus Towers has the option to either sell its stake for cash or it will be issued new shares of the same valuation of the new company.
The two companies together had a combined revenue of Rs. 25,300 crore for the financial year ending 31 March 2018 and the monetary advantage will allow the combined company to invest in towers and infrastructure all across the country to support sustained data traffic growth and roll out new network technologies
ALSO READ – GREAT DEMAND FOR ONLINE TECH COURSES