Life is infinite potential….infinite possibility…life is unlimited…we need to tune into that abundance so that bliss awakens in our life…
Be Alert….be Aware…observe…witness…you will find that life is a miracle….life is brilliant…
Most of us live on the surface…we eat, sleep, work and that is our life…life, in fact, is much deeper….it is meant to be lives vertically not horizontally….
The more aware you become the more abundant your life will become…you will connect to the universal intelligence which is the source of all things and beings…
Awareness means witnessing…your walk….your talk….your thoughts…your emotions….it means creating space and distancing yourself from your mind and body…
Awareness is a lamp…once lit it will enlighten the entire cosmos…the entire universe…!!
Do every act slowly with full attention…lose yourself in the act…become a medium…let the Universe work wonders through you…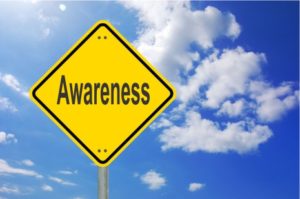 Become more silent and in that silence, you will find that your consciousness starts expanding….and one day the entire existence is enlightened by the light of your consciousness…
When you observe your thoughts….you become a witness…a sakshi…..space is created and the cosmic energy enters your being….god is always available….he is constantly knocking on your door…you need to open your heart and he will enter and he will awaken your consciousness…
Enlightenment is just a step away…it is always available…you need to tune into it….and it will be yours forever…
Be total in all what you do…lose your ego…become egoless…don't think about yourself…just be as a witness…a presence…and pour your heart into each act….slowly…gradually you will find that life opens up new frontiers…the sun rises from the horizon…
The more aware you become…the richer your life will become….the deeper your life…the higher the state of your consciousness…dive deep into life and you will become enriched and enlightenment…
Awareness is a gift you can gift yourself…with awareness you become the master of your mind….with awareness you own the donkey….the donkey doesn't own you…with awareness, you become the master of your own life…
Observe…and become aware…observe and become a witness…and in the space that is created the flowers will shower and joy….bliss will awaken
ALSO READ – BENEFITS OF GINGER TEA