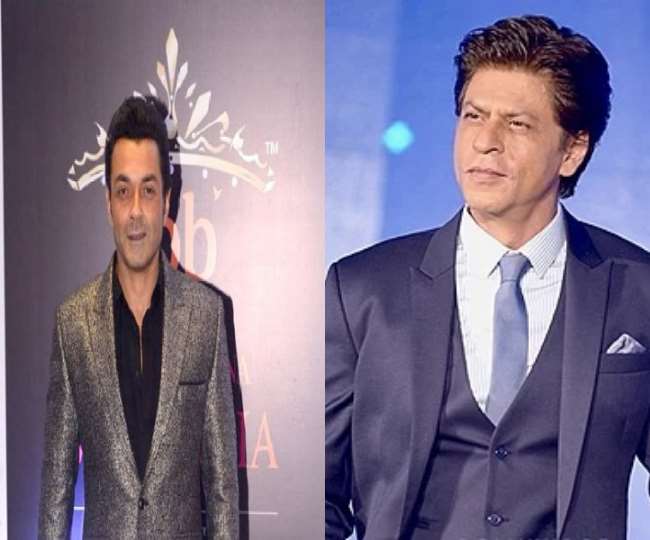 New Delhi To be a hit in Bollywood, it is important to have luck with Mehtan. Many stars did not get success even after years of hard work here. At the same time, there are many people who made their debut in the industry and became superstars overnight. Today we are going to tell you about many such stars who proved themselves from the debut film and become superstars. So let's know a list of them …
The first name in this list is King Khana Shahrukh. Shahrukh Khan made his Bollywood debut in the 1992 film Deewana. The movie starred late actress Divya Bharti and Rishi Kapoor with Shahrukh in the lead role. It was a romantic drama film which was a superhit. This movie made Shah Rukh an overnight star.   
Ajay Devgn 
Bollywood action hero Ajay Devgan made his debut in 1993 with the film 'Phool Aur Kaante'. Ajay Devgan was on his debut. In this film, actress Madhu was in the lead role with Ajay. In the film, Ajay's magnificent entry made standing on two bikes is still remembered. 
Bobby deol 
Dharmendra's son Bobby Deol and Rajesh Khanna's daughter Twinkle Khanna made their Bollywood debut in the 1995 Ramontic film 'Barsaat'. This romantic film caught the audience and was a super hit on the screen. The songs of the film were quite a hit. 
Hrithik Roshan 
Hrithik Roshan's first film, Kaho Naa Pyaar Hai, which was released in 2000, was full of romance, drama and thriller. In this movie, actress Amisha Patel also made her Bollywood debut with Hrithik. This film was a super hit.  
Ranveer singh 
Actor Ranveer Singh, who has given successive hits in Bollywood, also won the hearts of the audience with his debut film. Ranveer made his debut in the 2010 film Band Baaj Baaraat. Actress Anushka Sharma was in the lead role in this film with her. In the movie, Ranveer played the character of Bittu Sharma.