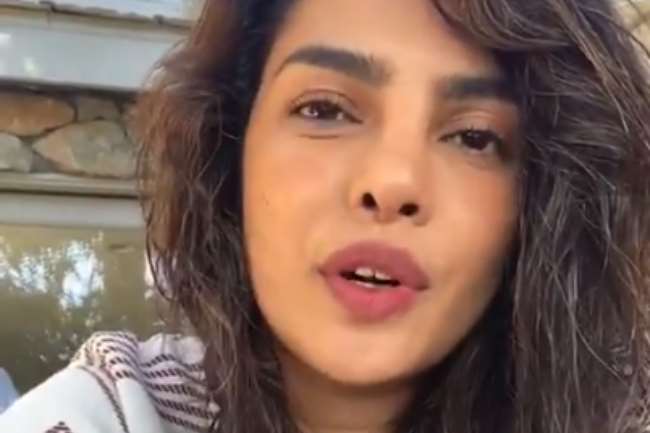 New Delhi The threat of corona virus is hovering all over the world. Many countries are in the grip. Its cases are also increasing continuously in India. In such a situation, the situation is serious and efforts are being made by health organizations and governments to avoid this. Priyanka Chopra has been lodged in the house for one week due to Corona virus. However, Priyanka is constantly trying to spread awareness against Kovid 19 through social media platforms.
In this sequence, on Thursday, Priyanka Kovid will live on Instagram and Facebook at 12.30 pm with doctors working on 19 viruses and officials of the World Health Organization. Priyanka has given this information through Twitter. He posted the video and said that the situation going on at the moment is like a film, but it is not a film. She has been in the house for a week with her husband Nick. 
With her video, Priyanka wrote – I will be live on Instagram and Facebook with Dr. Trados at 12.30 pm. Maria von Karkhov from WHO and Hugh Evans, CEO of Global Citizen. You can ask them all the questions about Kovid 19, to which you will get the answers directly from the right source. 
Priyanka has posted several videos one after the other. In these videos, Priyanka is saying that there are many questions about Corona even in her mind. The special thing about technology is that we can come to each other even after staying away and can help each other. You can get the feeling of being together even if not together.