The sellout of Fortis group is making headlines these days as the group is planning a major sellout of itself and its subsidiaries. Many major players have entered into the competition to bid for the Healthcare group.
In a joint bid to acquire a major stake in Fortis Healthcare, promoters of Hero Group and Dabur India have come forward to show interest in buying a major share in the Fortis groups of hospitals and diagnostics business.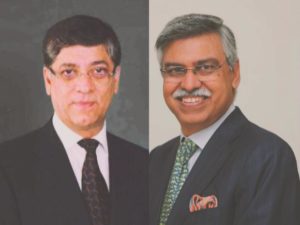 Proposing to invest rupees 12.5 billion in the company Sunil Munjal of Hero enterprises and the Burman group family office, who already have a 3% stake in Fortis Healthcare, have come forward to buyout Fortis and its subsidiaries.
Fortis is said to have only rupees 700 million in liquid cash and this take over will help in addressing the financial needs of the company.
While there is a tussle going on between Manipal hospitals and Malaysian IHH, this announcement came as big surprise for the business world in India.
Anand Burman, non-executive chairperson of Dabur India stated, "Our offer does not envisage any changes in the current structure, operations, and assets of the company and is simple and is almost immediately implementable,"
Fortis and Manipal Hospitals announced a merger last month, thus creating the largest provider in India of health care services by revenue.
It ran into trouble, with financial investors and hedge funds protesting the valuation offered for the Fortis group's hospitals business in the deal.
As a result, On Tuesday, Manipal revised the terms, with a valuation of Rs 155 a share.
According to a source "It is surprising they have made a non-binding offer at this stage and one which says it values Fortis shares at up to Rs 160 apiece. TPG-backed Manipal has made a binding bid,"
The bid to buyout Fortis is getting hotter by the day with many Indian and foreign players entering into the completion for buying out the major Health Care group and its subsidiaries.
ALSO READ – FOREIGN AIRLINES INTERESTED IN AIR INDIA