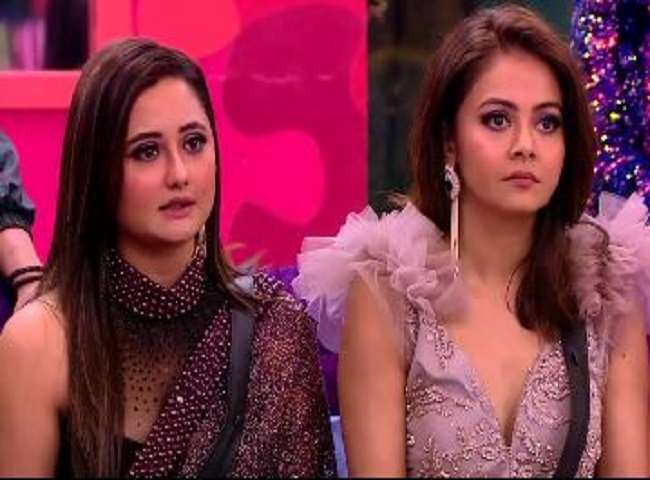 New Delhi, Rashmi Desai and Arhan Khan's chemistry in JNN's Bigg Boss 13 house was very much discussed. However, when host Salman Khan revealed about Arhan Khan that he is married and has a child, all members of the house were shaken after the revelation, including Rashmi Desai, about Arhan's marriage. She knew and did not know about the child.
Now, according to the news published in Spotboye, Rashmi Desai and Arhan Khan's relationship is over. In yesterday's promo we saw host Salman Khan discussing with Himanshi Khurana, saying that Arhan Khan was upset with Rashmi's behavior, then we also saw Devolina, who has re-entered the house, saying that Rashmi Did not even know about the marriage and the child, which surprised other members of the household.
Now we have brought a shocking update for you. A source from the set told Spotboye that Rashmi has made up her mind and does not want to have any relationship with Arhan Khan. Besides, he has sent a message to Himanshi and Devolina to send a message to his family and team that he is now Arhan Does not want to be with Khan. He has officially released Arhan Khan even before he exits the house.
We tried to reach Arhan Khan and his team but they have not commented on it. Apart from this, we will have to wait till Rashmi herself informs her about this. Meanwhile Arhan is blaming Devolina Bhattacharya. Arhan had said in an interview that neither Devoleena nor anyone else can separate him and Rashmi.