It seems a challenge for the government to disinvest from Air India and its subsidiaries as there is a huge and mounting debt on the public carrier. Industry is hoping that the government will help lessen the debt by writing it off. But what will actually happen, only time will tell. As of now there is no news confirmation of the government writing off the debt.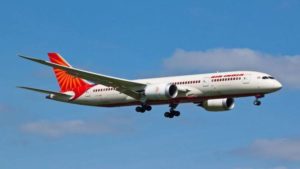 Whosoever buys Air India will have to take on at least a mammoth Rs 33,392 crore of the beleaguered carrier's debt on its books.
This clause negates industrywide assumptions that the government would write off a significant portion of the airline's loans, and makes it a far less attractive investment than had been expected.
The Indian government has decided to divest 76% in an entity which will include Air India, its fully owned regional subsidiary Air India Express and its half-owned ground-handling joint venture with Singapore Airport Terminal Services, called AI-SATS.
The final bids will be invited by May 14and the winner will be announced on May 28.
Mahantesh Sabarad, deputy vice president at SBI Caps Securities, said "It certainly seems that the government will only take care of Rs 15,389 crore of the debt unlike what was expected earlier,"
He also stated "Along with the debt of Rs 33,392 crore and the debt reflecting lease rentals which is off balance sheet, the minimum acquisition price for Air India thus comes to be close to Rs 43,000 crore, unless the government decides to sell some aircraft"
Jagannarayan Padmanabhan, lead, transport and logistics, CRISILBSE -0.71 % infrastructure advisory stated  "This is a clear challenge to the new buyer. Taking on such a huge debt on the balance sheet would be a concern for shareholders if the buyer is a listed entity,"
Air India's debt consists of Rs 13,600 NCDs under government guarantees, Rs 7,446 crore of finance lease, Rs 3,714 crore of loans for aircraft (commercial and bridge) and engines and pre-delivery payment loans, Rs 12,135.4 crore of FRP term loans Rs 11,552 crore of short-term working capital loans and Rs 334 crore of bill discounting facility.
ALSO READ – FORTIS DECIDES ON DEMERGER INTO MANIPAL HOSPITALS