Tonight, Fortis Healthcare Ltd. (FHL), announced that the board had approved demerger of its hospitals business.
The business will be acquired by Manipal Hospitals and TPG Capital, along with the sale of 20 percent stake in diagnostics chain SRL Ltd., in aRs 3,900-crore deal.
A marathon meeting took place throughout the day, and late night the announcement was made announcing the demerger of its hospital business.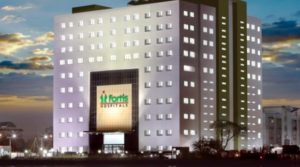 The company declared that the new entity, Manipal Hospitals will be publically traded and will be listed on the NSE & BSE. The resultant remaining FHL would be an investment holding company with 36.6 percent stake in SRL
The company further announced that as part of the proposed transaction, DrRanjanPai and TPG will invest Rs 3,900 crore into Manipal Hospitals. The funds will be utilized by Manipal Hospitals to finance the acquisition of 50.9 percent stake in SRL.
According to the agreement, when the demerger becomes effective, for every 100 shares of FHL held by a shareholder, the shareholder will receive 10.83 shares in Manipal Hospitals — the resultant combined hospitals business.
Fortis promoters Malvinder Singh and Shivinder Singh said in a joint statement that the transaction "will unlock significant value for all stakeholders and will further accelerate and expand access to high-quality healthcare services in India".They started commenting on the development.
The sale of Fortis to Manipal-TPG combined comes when the promoters, Singh brothers are facing intense pressure over alleged financial irregularities at Fortis and Religare, which the Serious Fraud Investigation Office (SFIO) has been reported to be initiating.
Both Malvinder Singh and Shivinder Singh had quit from the boards of Fortis and Religare last month.
ALSO READ – BATA CEO – BATA STRONG PLAYER WITH INDIAN ROOTS