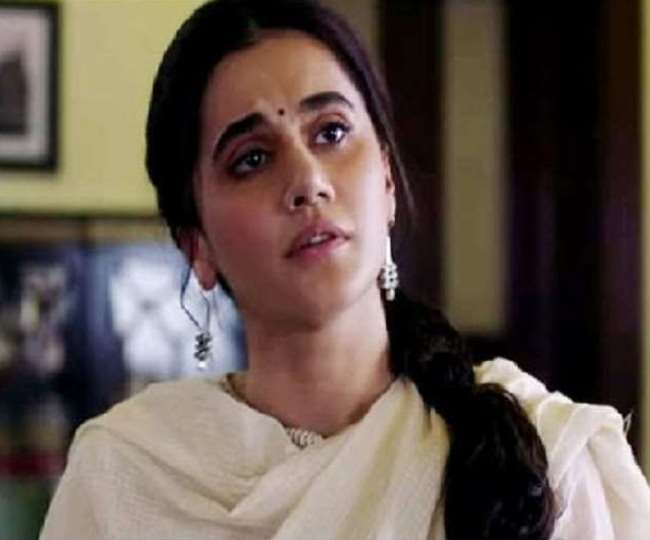 New Delhi What is good cinema? Good cinema is that which affects the hearts and minds of the viewers somewhere. In the run-up to the project, everyone is watching the lack of cinema in Bollywood, but there are some such films that come and go and you say wow what cinema is.
Anubhav Sinha, the kind of cinema he is making after his rejuvenation, is really praiseworthy! His film 'Thappad' will definitely be in good cinema. The only idea is that in married life a husband does not have the right to 'slap' his wife under any circumstances for any reason.
Usually, if the husband kills his wife in Indian society, not only his mother-in-law, but also the girl's parents also say that the husband keeps on fighting a lot of fighting in the wife. And 'slap' says that it is never right to slap, it is not right of husband. Slapping is not only morally wrong but law is also wrong.
The idea was coined by director Anubhav Sinha and his co-writer Mrunmai not only beautifully in the story, but through scripts and dialogues, they made a successful attempt to convince the audience where the hell was wrong. After watching the film, all the men will realize this, as well as embarrassment … Know how inadvertently the age old man who has settled within us makes mistakes and we cannot even realize those mistakes.
Slap is a very important film of its time. Taapsee Pannu is likewise a capable actress but in 'Thappad' she has a different dimension acting that she has not yet reached the highs she has touched.
Pavel, playing her husband, proved from her very first film that she is a capable artist. There were many layers to the character, he is playing the character of a husband who is wrong despite being positive and he does not realize where he is wrong. It was a really difficult task to put it on screen, which Pavel has done efficiently. Apart from this, the presence of Diya Mirza makes the scene stronger. Artists like Kumud Mishra Ratna Pathak Shah give the film new heights. Notable performance was the work of Geetika Vidya. Overall, 'Thappad' is an important film of today's era, which will really give you a different experience to watch.