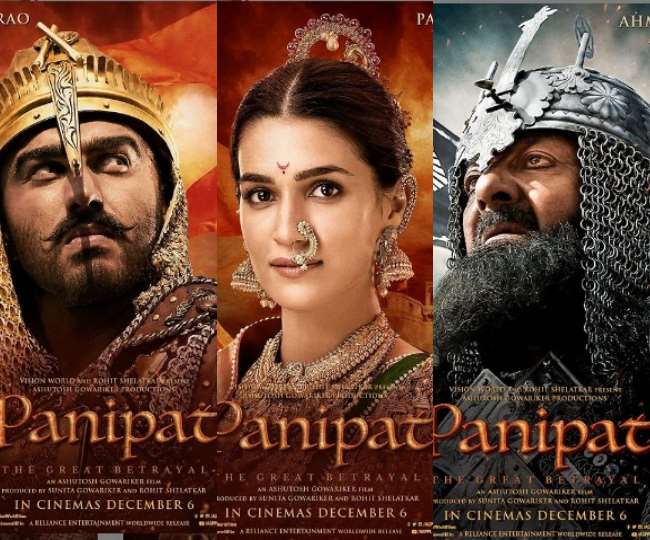 Rupesh Kumar Gupta, New Delhi. Panipat Movie Review LIVE UPDATES:  The film 'Panipat the Great British' starring Arjun Kapoor, Kriti Senan and Sanjay Dutt has been released today. In this film, Arjun Kapoor will be seen in the role of Peshwa Sadashivrao Bhau, Kriti Sanan Parvati Bai and Sanjay Dutt Ahmed Shah Abdali. The film is based on the Third War of Panipat. The film depicts the valor and heroism of the Marathas. There is a lot of excitement in the audience about this film.
The songs of the film were also liked by the people. At the same time, the trailer of the film has also been liked. Maharashtra leader Raj Thackeray has also appealed to people to watch the film. The film has been directed by Ashutosh Gowariker and many grand sets were made for this film. In such a situation, let's see what the audience's opinion is about this film.
09:50: The film has started with   the voice of Parvati Bai i.e. Kriti Sanon who is telling about the battle of Panipat. The opening scenes of the film are very strong.