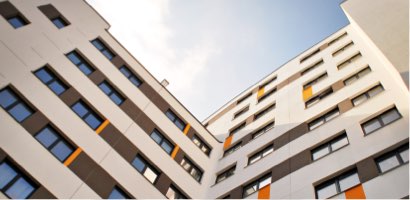 Faizan Hyder, New Delhi: 90% of the student housing sector
in the country is still unorganized and by 2023 it may have an investment of $ 700 million. This is said by the US real estate consultancy firm CBRE in a report. According to this, currently there is only one hostel bed on 6 students pursuing higher education, so the top 30 companies have offered more than 2,50,000 stock beds till August 2019 in the student housing / co-living space. It may increase by 36% CAGR (Compound Rate) between 2019-2023.
Harish Nair, executive director (consulting and valuations), CBRE, says, "There is immense potential in the student housing segment as the number of youth moving from one city to another for higher education is increasing. In some states, there is a great demand for student accommodation due to the increasing number of foreign students. Educational institutions do not have sufficient means to accomplish this. The government has set a target of 30% gross enrollment ratio (GER) by 2020-21. Therefore, there is a lot of scope for developers in the segment.
Growing interest in investment
The education industry of the country has improved. In the last five years, student enrollment has increased by almost 13% across the country. Enrollment in higher education courses like PhD, Graduate, Post Graduate, Diploma, Certificate has reached 3.60 crores. Anindya Dutta, managing director and co-founder of Stanza Living, said, "The student housing sector is expected to grow at three times the speed in the next decade. It is currently occupied by unorganized sector. So there is a lack of infrastructure and quality service.
He added, "Entry of operators like us with world class facilities to meet the needs of unique lifestyle has created high consumer value. On the other hand, due to the improved asset yield and professional management, there has been increased interest from developers, educational institutions and big businessmen in the segment.
According to the
CBRE report, the country's higher education system is the third largest in terms of student enrollment in the world, after China and the United States. Due to this, there is a strong demand for housing for them due to the increasing number of migrant students in major education hubs. According to CBRE Chairman & CEO (India, Southeast Asia, Middle East and Africa), Anshuman Magazine, a number of new educational centers have emerged in the country due to increasing mobility among students and increasing number of private higher education institutes.
Uttar Pradesh, Gujarat, Maharashtra, Karnataka, Rajasthan, Madhya Pradesh, Tamil Nadu and Andhra Pradesh have the largest number of colleges in the country. Most of these states have seen a sharp increase in student enrollment in the last few years.