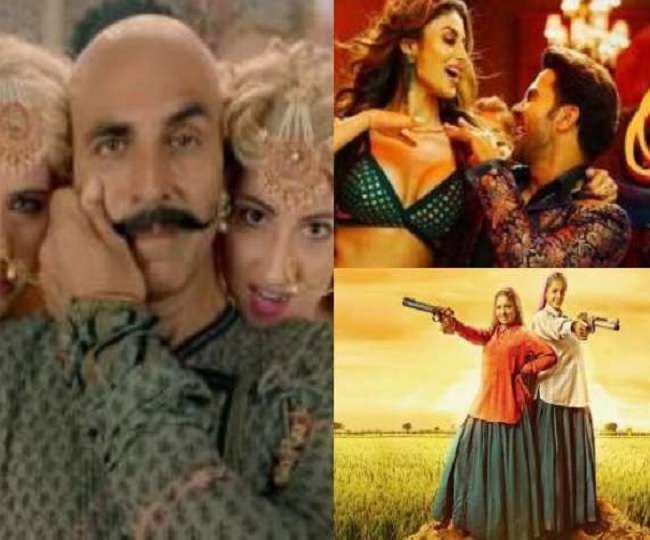 New Delhi The holiday season has also started with Diwali Festival Week. There is no shortage of entertainment for you in these holidays and this Diwali is hitting not one or two but three big films at the box office. You are getting a full package of entertainment, but at the box office, there has been an uproar. Actually, three famous starrer films were to come on the occasion of this Diwali and today all three films have been released.
Actually, Housefull 4, Made in China and Bull's Eye are going to be released in theaters. The special thing is that all three films are made on different themes, so that you can easily select your favorite film. Also, if you watch all three movies, you will not be bored, because the story of the three films is different. Now it is to be seen which film is able to perform more well in this Mahaclash. Let me tell you what those three films are and how their story is…
Housefull 4 – Housefull 4 is a comedy film and the fourth film in the Housefull series. The multi-starrer film stars Kriti Sanon, Kriti Kharbanda and Pooja Hegde as the lead actress, while Akshay Kumar, Bobby Deol, Ritesh Deshmukh will appear as comedy actors. By the way Nawazuddin Siddiqui, Donny Lever's comedy will also appear in the film. This film will be shown by combining the life of previous birth and the life of 2019.
Bull's Eye – Bhumi Pednekar-Taapsee Pannu is in the lead role in Bull's Eye. It is based on the Geneva of Haryana's shooter Dadi, who starts shooting after the age of 60 and has won several medals while pursuing a career in shooting.
Made in China – Made in China is the story of a Gujarati man becoming an entrepreneur, with Rajkumar Rao and Mouni Roy in the lead roles. The film is the story of a failed Gujarati businessman Raghu Mehta playing Rajkumar Rao. Actress Mouni Roy plays Rajkummar Rao's wife in the film.