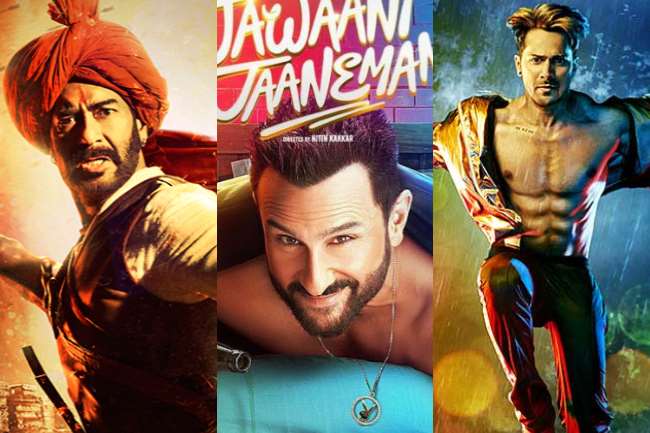 New Delhi Ajay Devgn's Warrior film Tanaji – The Unsung Warrior has done wonders at the box office. In the sixth week too, the film is earning better than such films, which are released much later. Tanaji was released on 10 January. 
The film reached its sixth week on 14 February. If you see Tanaji's collections in the sixth weekend, the film collected Rs 63 lakh on Friday, Rs 97 lakh on Saturday and 1.40 crore on Sunday. That is, Tanaji earned 3 crores in the sixth weekend. With this, Tanaji's net box office collection has gone up to 272.93 crore. The film is highest grossing in Maharashtra, where the film has also been released in Marathi language along with Hindi. Saif Ali Khan and Kajol are also in the lead roles in Tanaji. Saif's character is negative.
Now if we see the box office speed of films released with or after Tanaji, the results are startling. Chhapak, which came with Tanaji, collected about 34 crores. Kangana Ranaut's Panga, which came on 24 January, had a collection of around 25 crores. Varun Dhawan and Shraddha Kapoor's Street Dancer 3D, which was released on January 24, is still running, but its earnings have also reduced significantly.
The street dancer, running in the fourth week, collected only 42 lakh rupees in the fourth weekend, taking its 21-day collection to 74.64 crore. The film collected only Rs 9 lakh on the fourth Friday, while it collected Rs 12 lakh on Saturday and Rs 21 lakh on Sunday.
After Tanaji, Saif Ali Khan's Jawani Jaanman was released on 31 January. In the third weekend, the film collected only Rs 91 lakh. This was the third weekend of the film. 28 lakhs were deposited on the third Friday, 33 lakh rupees on Saturday and 43 lakh rupees on Sunday. The 17-day collection of Jawani Jaanman has reached 27.91 crores. Experts believe that the film can collect up to 30 crores of life time.