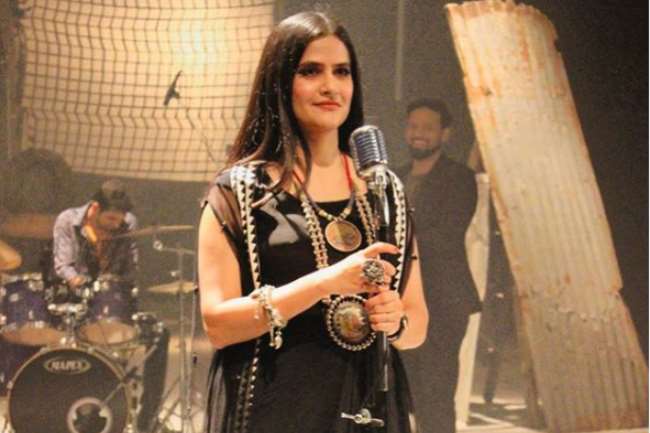 New Delhi French space agency Ariane has invited Indian singer Sona Mohapatra to attend ISRO's satellite launching event in Paris. The special thing is that Sona is the only Indian to receive this honor. Sona is very excited about this.
In a conversation with news agency IANS, Sona said that she has loved the space since childhood. His close friends know about this. Children between the ages of 6 and 14 years old dream to become astronauts or astrophysicists. My father has a close relationship with the stars. Sona says- The father was a navigation specialist and instructor in the Indian Navy. He used to sit on the lawn with the three sisters and feed them the star quiz. I moved to another field and studied engineering and then made a career in music. However, this did not diminish my interest for space. This occasion has thrilled me. The success of shows like Big Bang Theory attracted a generation of children to science and now I will be able to join it and make my own small contribution. 
Indian and European space agency Arianspace will begin space missions in 2020 by launching the communication satellite GSAT 30. Sona will also talk about the importance of space and science in everyday life. According to Sona, there is a deep connection between sound and space in Vedic literature. Sona says- in Indian Philosophy, Sappes has always been considered the fifth element. Space can be understood only by sound, because it cannot be touched, nor does it have any shape nor taste or smell. 
Sona has said that she is happy that she will be present as an Indian representative on this occasion. Sona hoped that soon ISRO would also be able to send heavy satellites into space. American TV presenter Sara Crudus will also be present at the event along with BTech gold in instrumentation and electronics.