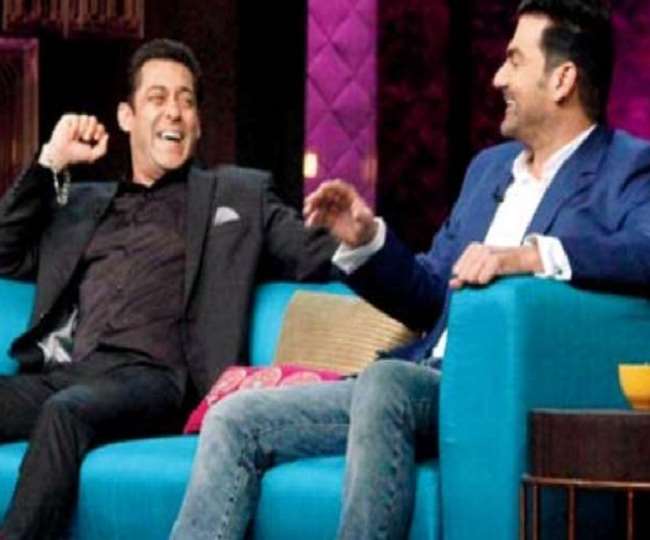 New Delhi The question of when Salman Khan will get married always remains among his fans. Now even Salman is tired of hearing these questions, but his fans are not tired of asking. Time will tell when Salman will get married and whether he will do it or not. But Salman Khan's brother Arbaaz Khan has responded to their marriage.
Arbaaz is promoting his upcoming film Dabangg 3 these days. During this, while talking to the Times of India, when he was asked about Salman's marriage, he said, "People have gone out of their lives, asking that Salman will marry?" Meaning you people don't get tired? The day Salman decides to marry him, on that day he will tell himself that he is getting married '.
Let us know that Salman and Arbaaz's film Dabangg 3 is going to knock in theaters soon. The film is releasing on 20 December. Dabangg 3 is the third part of Salman's Dabangg franchise. After the last two parts of the 'Dambag' franchise were hit, there is a lot of enthusiasm among Salman's film. Sonakshi Sinha is playing the character of Salman Khan's Rajjo in 'Dabangg 3' too.
This time, a new face will be seen in the film and that face will be that of Sai Manjrekar, daughter of Mahesh Manjrekar. Sai is making her Bollywood debut with this film. Apart from Say, South Indian actor Kicha Sudeep will also share the screen with Salman for the first time in this film of 'Dabangg' franchise. Apart from these, this time Pramod Khanna will play the character of Vinod Khanna (Chulbul Pandey's stepfather).