The world has become one big marketplace and Indian products are seeing a soaring demand in the global market. To make good of this opportunity is trying to connect local Indian businessmen and global retailers by eliminating middlemen and maximizing profit for all.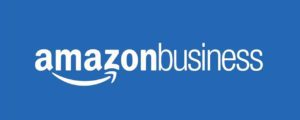 Amazon is initiating and planning to expand its business and consumer base by becoming a catalyst agent between small and large Indian businesses and importers abroad and eliminating the middleman to maximize sales and profits
Recently Amazon announced the expansion of this Global Selling program by initiating B2B selling and buying for Indian exporters on Tuesday.
This is definitely a step in the right direction and will empower sellers, manufacturers and exporters to reach millions of business customers across the globe through Amazon's International marketplace.
More than 2000 exporters registered for the program when it was initiated as a pilot in the country late last year. Amazon is planning to initiate B2B transactions across the globe by connecting small, medium Indian business to decision makers in Fortune 500 companies abroad and across the world
Seattle based Amazon also said that they will provide customer service on the behalf of the seller through telephone and email, this will be done as to resolve issues.
According to Amazon, the program will offer many benefits to Indian businesses such as discounted referral fees for bulk orders, business price and quantity discounts targeted for business customers and single selling account.
Amazon also explained that Indian businesses can sell products ranging from across categories such as home, personal computers and business, industrial and scientific supplies.
The program is already running successfully in the U.S., U.K., Germany, France and Japan.
Amazon has certainly taken a step in the right direction which will benefit itself and Indian traders and Businessmen as well. The world has become a global village and this initiative will see business soar and prosper which is all for the good
ALSO READ – JEWELLERY INDUSTRY – MOVED FROM INVESTMENT TO ADORNMENT