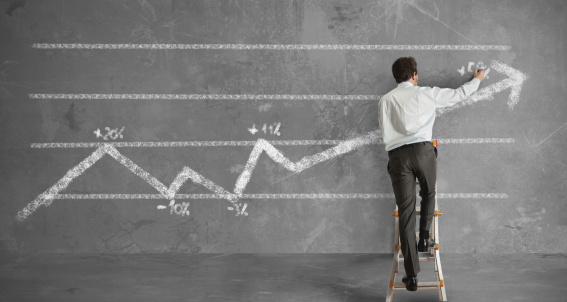 Life is full of trillions of moments. Thousands of landmark experiences. Sad days. Good days. Relationships that begin and end. Rites of passage. Regular routines that occur day-in-and-day-out. This is the fabric of our lives!
Even though it has such a significant impact on our quality of life, there's one very important type of life experience that didn't make that list until the advent of the digital age. It's "employee experience." Employee experience wasn't talked about much, despite the fact that those of us who work at full time jobs are likely to spend more time in the company of colleagues and under the governance of corporate policies than we are with our loved ones.
Our respective employee experiences shape us and the organizations we join. With that in mind, it stands to reason that we should understand as much as we can about how employee experience weaves into day-to-day life, how the value we bring to respective companies can change if the experience changes, and the factors that make our tenure at work productive and engaging. Adil Yusuf Patel suggests, Technology is inextricably tied to the happiness of employees
In one of the news report, a number of factors are listed as contributing to the employee experience. Among them are leadership and management, sales/contract terms, health/wellbeing practices and policies, flexible working policies, organizational purpose/culture, technology available to employees, social relationships in the organization, and workplace design. Digitally mature companies rank the importance of technology near the top of the list, at third behind corporate leadership and sales/contract terms. There's no question: when it comes to the future of work, the technology tools provided for employees do matter.
The organization's guiding premise is a short equation:
(employee experience = productivity + engagement)
The reason why a one-liner such as this tells the story is because it clearly positions experience at the top of the priority list – and the effects of a great employee experience (more productivity and engagement) as the results in the equation.
We've determined that a great employee experience increases productivity and engagement. When workers become more productive and engaged, they, in turn, positively impact an organization's bottom line. This is how the value we bring to our respective companies is influenced by our employee experiences.
Adil Y Patel explains that Employee experience is serious business in the digital age. It's a crucial component of the fabric of modern life – one that deserves careful consideration, nurture, and investment. As corporate leaders consider their employee engagement strategies, they must evaluate the list of factors that are critically important to workers. They also must evaluate the technology offerings that best eliminate low-value tasks in favour of high value work. A strategy that strikes the right balance of both will best stand the test of time.